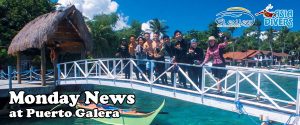 This month's cover shot is a happy group of divers from Tas Diving Club @tas_diving https://m.facebook.com/TasDiving/ and booked through Diveholic in Hong Kong www.facebook.com/www.diveholic.com.hk . Photo by Beth Watson. Check out her awesome images here:  www.bethwatsonimages.com  facebook: https://www.facebook.com/BethWatsonImages/ Instagram: @bethwatsonimages
Tas Diving Club at Asia Divers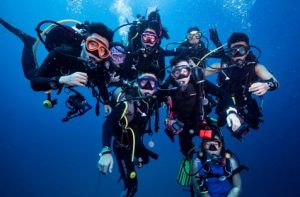 It's been a fun few days with Tas Diving Club @tas_diving from Hong Kong. Thanks to Diveholic for promoting us.  www.diveholic.com.hk, www.facebook.com/www.diveholic.com.hk . The group had lots of amazing dives, some great food and even an underwater photo shoot with Beth Watson. They have lots of good photo memories to take home with them.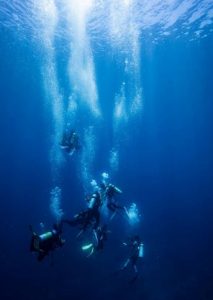 This is my favorite shot that Beth Watson took of the group ascending from Alma Jane.

It's all about making some new friends. Great times with Tas Diving Club @tas_diving
Allan and Tommy on tour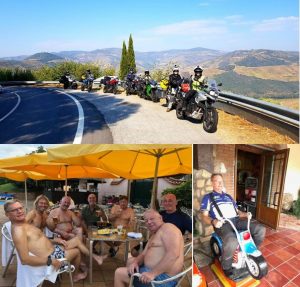 Allan, and Tommy along with Garry Hadler, Rene Buob, Domien Doms, Bjorn Ehime, Goran Ehime are enjoying a great motorcycle trip through Spain and Portugal .
Day trip fun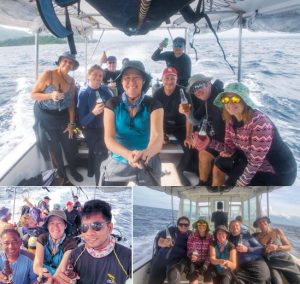 It's always a great time at Chicken Feather/Bonito Island. Three dives, lunch on the beach and a slow easy trip back. Fun, laughter and friendship! With Sue, Sabine, Beth, Jos, Steve, Emma, Pete and Alli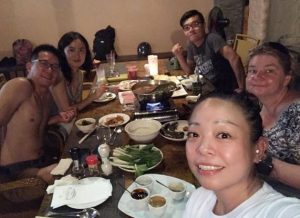 Oops!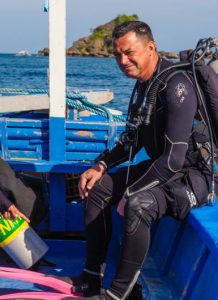 Jamie forgot his mask & fins, luckily the spares were on board, pretty in pink! Thanks Carole Harris for capturing the moment…ha ha ha